Funding that matches your needs.
Industrial Innovators funds early stage deep tech startups, starting to prepare for a first fundraising round with up to €1m investment in form of Convertible Loans or Equity.
We fund
Pre-Seed Capital funding in the form of Convertible Loans; 1st ticket of €50k – 100k, further tickets on an individual basis (in steps up to €850k).
You qualify if
you are working on an innovative hardware or hardware/software solution,
you have a B2B business model with potential industrial application,
your product or services is patentable,
at least one key founder holds a Master's or Ph.D. degree and is associated to a partner entrepreneurship center and
the company formation has been completed.
Funding can be used for, e.g.
finalisation of prototype,
verification of market fit,
IP strategy and registration of patents.
Funding cannot be used for, e.g.
marketing & PR,
outsourced product development,
consultancy services.
Initial Convertible Loan
Funding Purpose: Enable the company to
build its credibility by setting/meeting initial KPIs,
assess the prototype's market fit,
undertake targeted experiments with prototype, assess in-use effectiveness,
conditions: NO interest. NO cap. NO discount.
Further Pre-Seed Capital Funding
Funding Purpose: Enable the company to
establish a sustainable operating model (incl. production, HR, sales),
demonstrate production scalability,
translate prototyping projects into customer contracts,
conditions: same rights (and in case of different rights the most favorable) as granted to other Convertible Loan/Pre-Seed investors.
This funding stage is subject to the company being able to secure further external funding (convertible loan or equity).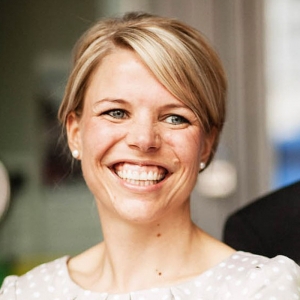 Bettina Scheibe
Germany, Investment Manager
Initiative for Industrial Innovators
Next steps
Receipt and screening of application by Initiative for Industrial Innovators.
Initial contact by telephone and/or meeting.
Due diligence and decision by Initiative for Industrial Innovators.
Signature of convertible loan agreement and transfer of funding.